Date: 03 Nov 2018

Location: Barossa

On Saturday 3rd November we had a cruise to the Barossa to buy local produce form various companies.

We met at the Munno Para West Bunnings in the morning and had 5 cars in total including new potential members, as we drove to the Barossa on a beautiful sunny day. Our first stop was to the Barossa cheese factory where we were able to taste different soft cheeses and had a cooking demonstration of halloumi cheese which tasted yummy! We purchased some goodies then were off to our next stop, Steinys mettwurst. Once again we had some tasting of different mettwursts and meat products and made our purchases before we left to go to a local Gin shop where some of us had tastings of different Gin, this was a first for Kelly who now knows that she does not like Gin!

Next stop was to The Greenock for lunch, it was a small hotel that was very busy but the food was very nice. While waiting for our lunch Pat also came up with a new invention called 'the sling thing' we all had many laughs over that, even though we don't really know what it actually does... We then left from there and made our way to the final cruise destination, Jacobs Creek winery. The views from there were amazing with scenery the whole way around the winery. Some of us had taste testing of different red and white wines while others had a look around and had a rest. Once everyone was finished making their purchases we said our goodbyes and everyone made their way home.

Overall it was a great day out with great people, the weather was amazing along with all the places we went to. Thank you to those who came along on the cruise, you made it a fun day out.

Date: 21 Oct 2018

Location: Meningie

We had 6 cars come along for the cruise to Meningie. Darren led the way and Liam volunteered to be the sweeper. A short trip through Greenhill Rd, then up Glen Osmond, and finally onto the freeway. Ethan said he liked the way the trees looked along Greenhill Rd.

We passed through some lovely towns in the hills, before getting onto the open road at Meadows towards Strathalbyn. It was quite pleasant there, upon arrival we had a coffee, stretched the legs, and picked up a hitch hiker (my dad, looking dashing in a nice hat). It was then a pleasant trip through Langhorne Creek, across to Wellington, then onto the drop kick.

Once across the river, it was a short 30 minute cruise to the Meningie hotel for lunch. After lunch we all made our way home. A pleasant day was had by most.

Date: 06 Oct 2018

Location: Port Pirie

Our Port Pirie Cruise stated at Munno Parra with 4 cars. It was a beautiful day for a long drive. Our first stop was at Snowtown for a little break then we headed to Port Pirie. We had a delicious lunch at the Central Hotel Port Pirie a really nice hotel where we met up with Pete Wadhams cousin and went back to their house for a little visit where the boys checked under Pete B hood for a quick look. We left Port Pirie and headed to this amazing little shop called Harry`s Homemade Fine Foods where we picked up lots of delicious jams and chutneys. Then it was time to head home it was a fantastic cruise with our awesome Car Club Family.

Date: 22 Sep 2018

Location: Seppeltsfield Winery

The "All Ford Day Thank you BBQ" was a thank you from the Club for the members. A lot of effort goes into All Ford Day every year from the members and it was decided a "Thank You" BBQ would be a nice way to show the committees appreciation to all the volunteers and their hard work leading up to and on the day.

The cruise started with 9 cars meeting up at Munno Para car park to head to Seppeltsfield Winery. We made our way out of the Munno para carpark and headed towards Gawler, up through Sandy Creek and Cockatoo Valley into Lyndoch then into Tanunda. It was a beautiful day and the drive was just fantastic. As we made our way into Seppeltsfield Winery we made a grand entrance as the cars looks awesome and turned more than a few heads.

It was a great team effort as we started up 3 BBQ`s so cooks Brett, Connor and Darren started to cook the meat while everyone else set up tables and chairs for the relaxing afternoon ahead. George and Judy had 2 of their little granddaughters running around having a great time. Everyone brought a shared salad or dessert to share so by the end of our lunch we all had happy full tummies. No one was in a hurry to leave so we spent all afternoon in beautiful surroundings of the gardens at the winery.

Before we left, the hardworking committee for All Ford day we given a small token of appreciation from the Club (Pete was not there so he will receive his at next cruise ) Sean and Kim, Paul and Pete did an amazing job preparing All Ford Day. It was a great cruise enjoyed by all.

Date: 16 Sep 2018

Location: Bonython Park

All Ford Day every year starts for the club the day before the actual show. Setting up is one of the most important parts of the event, it helps things run smoother on the Sunday. We had a few members meet with members from the Model A Club at Bonython Park on the Saturday to start line marking and erecting fences. It's a great effort to have helpers on this day knowing that they have to back it up on the Sunday so thank you for those that came out.

Show day is an early start (a cold one too) and we watch the sun come up as we set up Bonython Park for the day ahead. Everyone pitched in and helped set up all the All Ford Day tents, signage was put in place and entrance gates were manned for the cars to start coming in at 7:30. As we welcomed the masses most of our members put their new Marshalling Training to good use directing cars to their designated areas. It was great to see the diverse range of old and new cars from all the clubs and individual displays. Bonython Park quickly filled with cars and trade stalls as the gates opened to the public at 10:00.

We then went about setting up our new Marquees and put the cars in place. The Marquees looked fantastic and could be seen for miles away! It was great to see them finally up and I think you'll all agree they are going to be a great asset to the club. Once Pete and Brett had all the cars in place (all 24 of them) we could then start the tedious job of cleaning our prides and joys.

As the day wore on some of our members were busy judging (hardest job EVER) while other members took turns manning the gates and helping where they could. The day went rather quickly (maybe as we were all so busy) and so came trophy presentations.

Congratulations to the following winners and runners up:

Sue Hadwen - Winner - FPV GT FG Category

Peter Bransden - Winner - FGX Category

Sue Hadwen - Winner - Mustang Plastic Bumper

John Moyle - Runner Up - AU/BA/BF Category

Judy Geier - Runner Up - FG Category

Chris Field - Runner Up - FGX Category

A massive thanks to everyone that helped set up and pack up on the day, plus the members that worked on the entry gate throughout the day. And last but not least, thank you to Sean and Kim Malone, Peter Wadham and Paul Minett for all their work throughout the year as part of the All Ford Day Committee.

Date: 26 Aug 2018

Location: The Bend Motorsport Park

This was not a traditional club car meet and cruise as we travelled to The Bends first V8 Supercars race by private bus! Thanks to Pete for driving us all up there! Everyone was excited to experience the racing at the new Bend race track (some had even driven on the track previously themselves) with 23 people attending on the day.

We all met at the Ingle Farm carpark at 7:15am for a 7:30am departure (except for one who shall remain nameless). We arrived at "The Bend" around 9am and had a full day to watch the racing and check out the new complex. There was a lot to see and do and the day seemed to go quickly. It was a lovely day out, the weather was nice but a bit cool and windy at times. There were plenty of advantage points to watch the racing from around the track.

We all met back at the bus by 5pm (with Liam) to make our way back to the Ingle Farm carpark. As we had heard getting out of the Event was a long wait (it was reported that on Saturday, some had been waiting 2 hours to leave) but not with our trusty bus driver (we all think he has a 4 wheel drive license too now) we crossed some country and joined a much quicker exit. We arrived back safe and sound at Ingle Farm around 6:30pm.

Overall I think everyone had a good time and enjoyed the day out, even though it was a long day it was well worth the trip. Thank you to everyone involved and making the day easier for us with everything running smoothly and also being great passengers on the bus. A big thank you to Pete for organising the bus and for driving everyone up there and back safely and then dropping everyone off to their cars, refueling the bus then returning it back to the bus depot.

Date: 11 Aug 2018

Location: Fleurieu Peninsula

On a cold and wet day in Adelaide, we all meet up at Le Cornu's carpark at Keswick, well almost all of us. We collected the stragglers as we drove past Castle Plaza. There were noticeably some people's regular drives missing due to rain. Can't blame them as my FGX XR8 doesn't like water either. After all, they are finely tuned automobiles, not boats right! There were 10 cars, a good number and considering the weather, a great effort.

We headed off down south via the Southern Expressway, driving through the new South Road works at Darlington which has really progressed. Just as we came off the Expressway, the Sun came out and we left all the rain in Adelaide and enjoyed a really nice cruise down through Aldinga, Myponga, Yankalilla, into Normanville. We were very lucky, and all stayed together very well, except for the occasion typical Adelaide driver who doesn't know the rule about staying left unless over taking. Got to love these people!

From Normanville we headed further south towards Cape Jarvis along the Coast with some very lovely views both of the coast and inland sweeping hills and valleys. Just after Rapid Bay we turned left on the Range Road - 50 km of lovely sweeping left and rights which can easily be negotiated at 100 km/hr which leads into Victor harbour. We had a quick stop off near the Bluff to pick up Darren's dad who lives at the top of the hill.

We then cruised into Victor along the beach, to the Esplanade car park and then to the Hotel Crown for lunch. It was Seafood Saturday, so everybody enjoyed a nice lunch and coffee's before taking a short stroll up the main street just as the rain moved in. We then cruised back along the Victor Harbour Road to Adelaide in some very heavy rain. It was great that we had 20 people on the day and an enjoyable day was had by all.

Date: 28 Jul 2018

Location: Murray Bridge

What a beautiful day for a Car cruise, 7 cars met up to head to Murray Bridge. We headed up through Gawler then onto Williamstown then through to Mount Pleasant. The roads and views were just beautiful as we made our way to Murray Bridge. Here we met up with Helen and Pete who were on a little holiday but made time to come and have lunch with us. Lee and Tony also came on our cruise we haven't had them on a cruise for a long while and it was wonderful to have them back in our Car Club family, new member Dennis came along too! It was just a beautiful day on the river and the Riverscape Restaurant was just a wonder place for lunch with delicious meals and awesome views of the river. After our lovely meals we started our journey home but not without calling into Millies Bakery at Mount Barker for a coffee stop. It was a lovely little bakery that Pete missed out on (sorry Pete it was yummmy too). We all headed home down the freeway it was a great relaxing day out.

Date: 15 Jul 2018

Location: Bridgewater Inn

We had fantastic weather for this cruise which was proven with 15 cars in attendance. We decided to mix it up a bit and meet at The Mile End Homemaker Centre which was well received as it wasn't as far north as we usually meet and Michaels coffee was open for those in need of an earlyish morning pick me up.

After a quick coffee and chat we set off up Unley Road some of us got stuck at lights but all caught up with each by the time we got into Belair. We then made our way through Belair and Blackwood and into the hills. We found some nice tight and windy roads and some skinny ones too (reminded a few of us of the roads in Tasmania). Enjoyable for some, and some had to hold on tight! It took us roughly an hour to get to our lunch destination the Bridgewater Inn. We were lucky enough to have a section of the car park roped off for us (well most of us) and we could all park together (sorry Sue).

When we walked in we were greeted with tables wonderfully decorate in the Christmas Theme. Everyone found a seat then Santa in the form of Robyn gave everyone a little present. Bon Bons were then opened while we waited for our food to arrive and the good old Christmas Bon Bon Jokes were a hit and the toys were all put to good use. We had some great entertainment provided with A nice bit of live entertainment was a great touch to our lunch. Christmas Lunch was fantastic, starting with Potato and Bacon soup followed by either Roast Lamb or Christmas Turkey with all the trimmings. Then dessert choices of Pavlova or Christmas Pudding, seriously if anyone could fit anything else in they deserve a medal. Coffee and Tea for anyone that wanted one too!

Some of us then went for a stroll to try work some of our lunch off and took in some of the beautiful scenery. Then it was time to set off home. We all said our goodbyes and proceeded to cruise down the freeway home. Thanks to everyone for coming along, hope you all enjoyed it as much as we did.

Date: 07 Jul 2018

Location: AutObahn Elizabeth

A big thanks to AutObarn Elizabeth for letting us hold a fundraiser BBQ at their store (also their donation to the club). It was great to see lots of members come out and help set up, display their pride and joys and raise some funds for the club. The weather could have been a bit nicer, felt like we were in a wind tunnel at times and the rain decided to visit us on more than one occasion but we kept on cooking and selling sausages and egg and bacon sandwiches. The club decided that we would look at doing this again in the warmer months.

Date: 29 Apr 2018

Location: The Bend

We had 11 entrants and a territory (towing the club trailer) attend this event. To mix things up a little we met at the Mile End Homemaker Centre as there were a few other groups meeting there also so it was a good opportunity to have an early look at our competition! Once everyone arrived we immediately set off as we wanted to make sure we gave ourselves as much time as possible to get up the hill and set up ready for the show. Being relatively early on a Sunday morning, the drive was great up the freeway with minimal traffic making it an enjoyable cruise. Once arriving at The Bend Motorsport Park, we were ushered to our area and once some trucks with trailers were moved we were able to organise our marquee and cars to what we wanted.

Once set up, everyone was free to look around the show n shine and trade stalls, for a few it was the first time they had been to the Motorsport Park so it was a great opportunity to have a look at the facility. Cars were racing on the track early so there was a great atmosphere around, and it gave the guys something else to look at and to pass the time. At the lunchtime break, we were lucky enough to have 4 club members do a parade lap on the track, this was a great opportunity to get a few members to see what it was like on the new track and by the looks of the smiles coming back it didn't disappoint!!

Once presentations were announced we packed up the marquee and flags etc so we were ready to leave as soon as it finished. After a lengthy raffle prize draw, they had the trophy presentation which comprised of more than 30 trophies! The club was lucky to receive the "Top Crew Turnout" trophy which was testament for their fantastic display and also Brett won the "Fat FPV" trophy.

Concluding the trophy presentation we walked back to our cars, had a group photo and said our goodbyes.

A big thankyou to everyone that helped set up and pack up the gear as it seemed to be done so fast and efficiently, and a big thankyou to Robyn who brought the trailer up on the day.

This was an event that was received very well and a lot of members have said they would definitely do it again if they had the opportunity

Date: 21 Apr 2018

Location: Ingle Farm

What a great night out! Although we didn't stay all night - only to the 1st stop at Marion shopping centre. This event was something a little different for our club.

We joined SMASA on a car park to car park cruise, which are quite popular with SMASA as they usually only get together for night cruises. It was nice to meet new people, see different cars and mingle with others that we wouldn't usually see.

Date: 15 Apr 2018

Location: Moonta

Nine cars met at the White Horse Inn at Bolivar to start our cruise to Moonta Bay. It was a cold wet windy day but 19 of our car club family turned up and braved the elements.

We had a good run up to Moonta Bay and stopped at the picnic shelter to have our lunch.

Even with the wind and rain we all had a great time with plenty of people stopping to admire our beautiful Fords. Ben met us in Moonta as well, it was good to catch with him. After lunch so me of us walked down the Jetty it was very windy just about blew us away. Then a quick drive to Port Hughes before heading home to Adelaide. A quick stop at Port Wakefield to say goodbye to everyone before going our separate ways....was a great day.

Date: 01 Apr 2018

Location: Mannum

Our meeting spot was the Munno Para Shopping Centre where members met before heading off for a lovely morning run to Mannum for our club Easter breakfast cruise. Our VP lead the way while we were busily setting up and getting everything ready for our hungry travellers.

There was a total of 15 cars in attendance and they all looked amazing as they came down and around the bend and into the main street of Mannum. The sound of all the different motors rumbling as and they came into the riverfront carpark certainly attracted the attention of all the other patrons visiting the park.

While everyone parked there beasts a small team of dedicated members were waiting with the BBQ cranked and the bacon sizzling.

Breakfast was made up of a selection of fresh fruit, bacon, chipolatas, eggs, mushrooms, tomatoes, hot coffee and orange juice, followed by hot crossbuns.

It smelt amazing and the hush that fell over the group was testament that everyone was enjoying breakfast. A big thanks to the Redman family who came up early to help out, they did a fantastic job making sure everything was ready on time.

As we all sat and indulged the boats were cruising up and down the river in the background and the ducks were waddling around and

the seagulls were swooping in and out waiting for some scraps, much to Robyn's displeasure! There was a small Easter Egg Hunt

for the little ones and the big kids enjoyed a few treats from the Easter egg basket that went around more than a few times.

Everyone enjoyed a chat and laugh before saying goodbye and heading out again and homeward bound to spend the rest of the day with family and friends. Thanks to everyone that joined us for breakfast your attendance was greatly appreciated.

Date: 24 Mar 2018

Location: Morphett Vale Football Oval

The annual Old Skool N new age auto expo was held again at the Morphett Vale Football Club. The weather was almost perfect except for the wind but otherwise it was a good day for all involved. The day started off at our meeting point at Castleplaza carpark at the regular early start time for a show and shine of 6:30am.

We then made our way together to the final destination at the Morphett Vale football club where we followed the lead of Pete, who was our club display organiser for this event. With half the club away in Tasmania, it was great to still see 10 cars attend the event. The day went well with 5 trophies won just from our club. Congratulations to the following members for winning in their category;

Pete Bransden - Top original New Age

Kelly Bransden - Ms New Age

Pete Bransden - Top 15 new age

Sean Malone - Top 15 new age

The club also won Runner Up for best Club Display.

Thank you to those who helped out with preparation on the day, it all helped make the day run smoothly.

We all had a good and enjoyable day, also a special thanks to Liam for towing the club trailer.

Date: 20 Mar 2018

Location: Tasmania

Wow what a fantastic trip. A huge amount of effort went in to give everyone a great taster of Tasmania,

we tried to cram as much in as we could but we would never have enough time to see everything that Tasmania has to offer.

Date: 11 Mar 2018

Location: Moonta

Eight cars departed from Bunnings at Munno Para West early in the morning (it was still dark) and made their way up to Moonta. There were a few road works along the way, which were not anticipated - so a clean-up of cars was definitely in order on arrival. The oval was one of the best looking football grounds that we had been too. Very lush green grass and the weather was fantastic for a show and shine, not a cloud in the sky.

A huge congratulations to Judy for winning 2 x trophy's for her car, Runner up "Best Ford" and Runner Up "Best 6 Cylinder". A few laughs along with her car over the day, as it seemed George was giving group tours of her car all day as the crowds passed through. It was a great day had by all.

Thanks to those that attended the Moonta Show 'n' shine.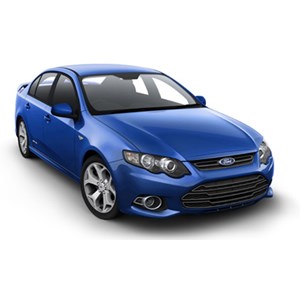 FG XR6 & XR8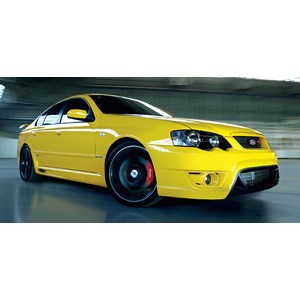 F6 Typhoon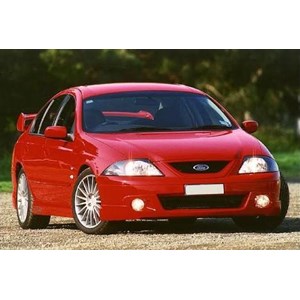 TE50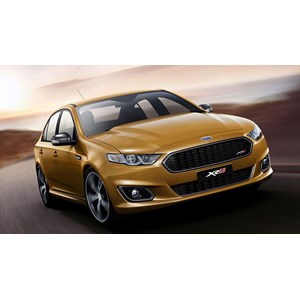 FGX XR8 & XR6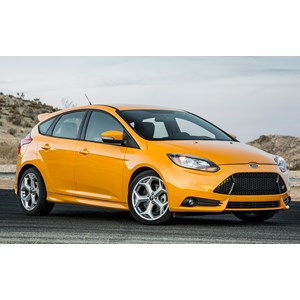 Focus ST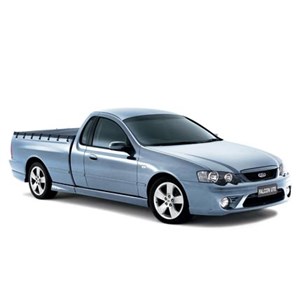 BA/BF XR6/XR8 UTE
FPV BF GT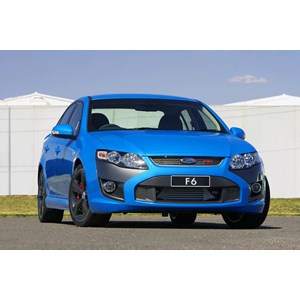 FPV FG F6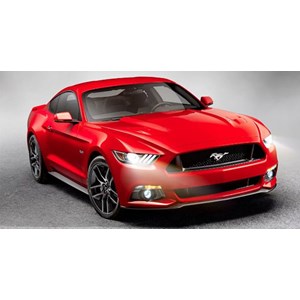 Mustang GT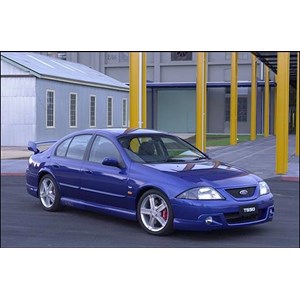 TS50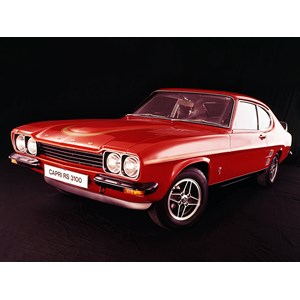 Capri RS3100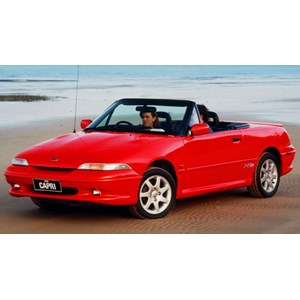 Capri Clubsprint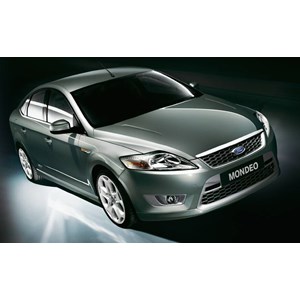 Mondeo XR5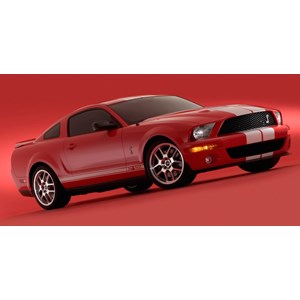 Mustang 2006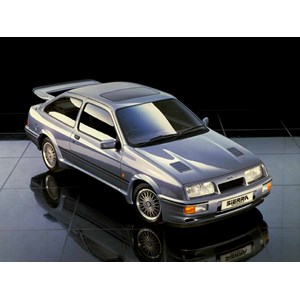 Sierra RS Cosworth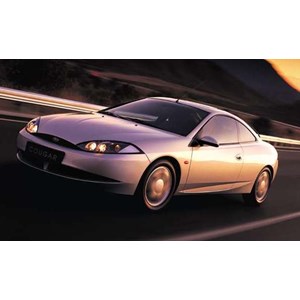 Cougar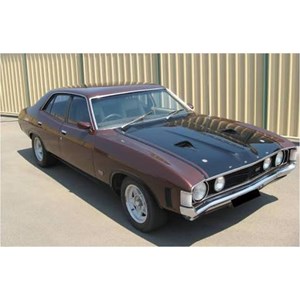 XA GT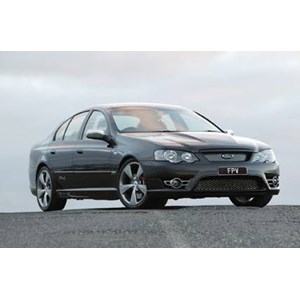 Force 6 & 8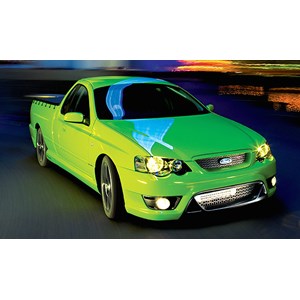 F6 Tornado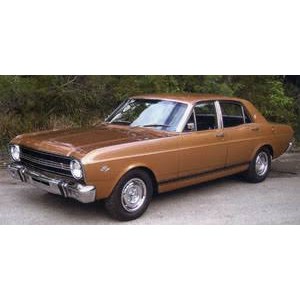 XR GT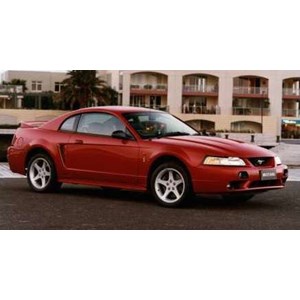 Mustang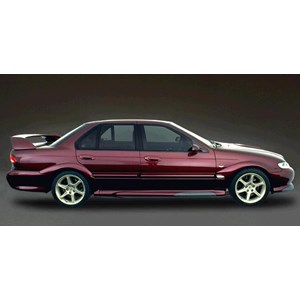 EL GT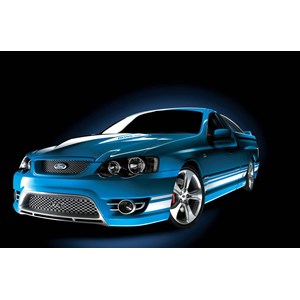 FPV BF Pursuit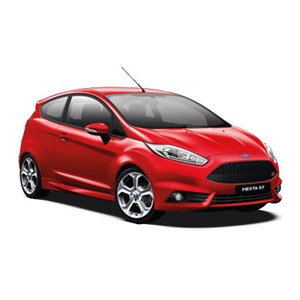 Fiesta ST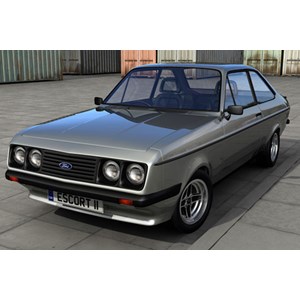 Escort RS2000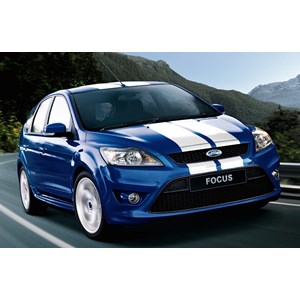 Focus XR5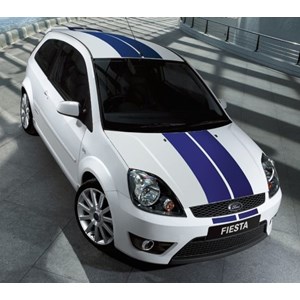 Fiesta XR4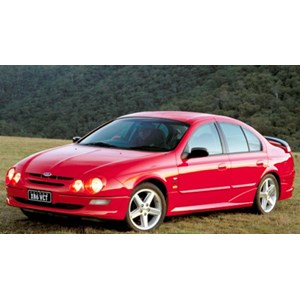 AU XR6 & XR8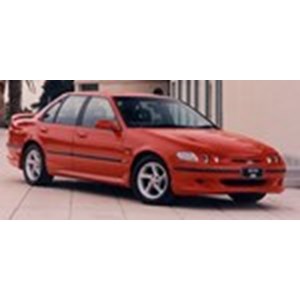 EL XR8 & XR6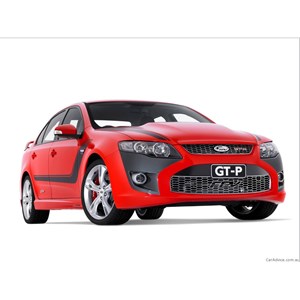 FPV FG GT & GTP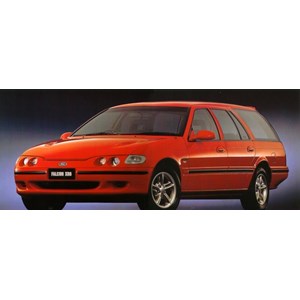 EF XR6 Wagon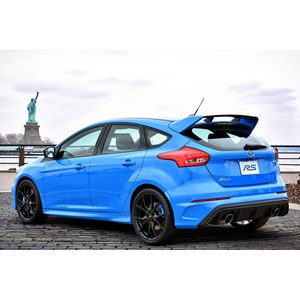 Focus RS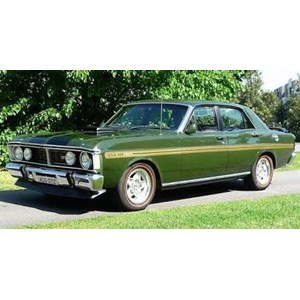 XY GT