2016 was another eventful year for the club!
Please see the below past events for highlights and photos from each event that the club has held last year.
You can also review our past newsletters for stories on the events we enjoyed:
~ Just Cruising - March 2016 ~ Just Cruising - September 2016 ~
Date: 16 Dec 2016

Location: North Adelaide

The Xmas Lights Cruise is an adventure every year and 2016 was no different. We met at Bunnings Parafield with several new people in attendance before heading out towards Modbury. We saw some awesome light displays and had a couple of pit stops waiting for people to catch up. Once we were all together again we headed out to Angle Vale to see more lights, we even stopped and did a walk through some of the gardens that people open up to the public. Once we finished in Angle Vale, Peter and Kelly led the way up through Craigmore for more awesome lights, which were fantastic.

To finish a fun night we went off to Villies for coffee and cake before everyone said their farewells and left from there for their drives home.

Date: 03 Dec 2016

Location: Special Xmas Location

This year for something different Don and Kate Redman hosted a wonderful 'Big Fat Greek Xmas' dinner for the club. On our arrival at Redman Manor Father Christmas, who was sitting out the front in the back of a Ford Ute, greeted us.

As everyone parked their beasts they followed the most amazing smells into a Christmas wonderland of food and festivities. The setting was amazing with Greek themed table centrepieces of olive branches and traditional Christmas decorations all the way along the huge dining table.

The head cook was a flutter, greeting everyone, making sure everyone had a drink and nibbles to keep the grumbling stomachs happy. Once everyone had arrived it was time to enjoy the great food as dinner was served. Everyone was very spoilt with a variety of meat, vegetables, and some very Greek specialties.

There was not a plate left with food on it, in fact I think there were a few plates licked clean. A traditional Greek dessert of Baklava followed and the cook did not disappoint. Spirits were high and everyone relaxed, had very full bellies and enjoyed the Greek Christmas spirit. One of our members made little Christmas bonbonnieres, which we all got to take home.

Thank you again to Don and Kate for hosting; it was definitely one of our best Christmas celebrations yet!

Date: 19 Nov 2016

Location: Barossa Farmers Market

A mid-morning meet at Bunnings saw 11 cars turn out for this cruise. We had perfect weather as we headed through Gawler, into Lyndoch finishing at our first stop in Angaston at the farmer's market. We had an hour here to peruse and purchase what we wanted for lunch and to take home.

We departed the market and travelled a short distance into Angaston, where we stopped at the memorial park to set up for our picnic lunch. It was a great spot with plenty of shade and a playground for the kids.

After lunch, we drove through Angaston and continued towards Menglars Hill courtesy of some back roads. Once at the lookout we had an opportunity for some photos and a quick chat before we set off to our final destination.

After another short drive, we arrived at Maggie Beers for ice- cream and coffee. We had some turtles turn up in the lake to say hello, which was a great distraction for the kids and Robyn! From here we said our goodbyes and headed home.

Date: 16 Oct 2016

Location: Prancing Pony Brewery

It was a wet, cold and early start to the morning. We all met at the Mile End Homemaker Centre ready for our cruise up Devil's Elbow and then to our first stop The Prancing Pony Brewing Co for lunch.

The drive up the freeway and then onto Devil's Elbow had a very "Silent Hill" feel to it with a thick fog-blanketing the road. Once we reached our first stop we all piled into the brewery for lunch. The dining room is right in the center of the brewery so you could see the machinery they use to make the beer.

After lunch, we continued our drive heading towards Birdwood for our next stop. Shortly after leaving the Prancing Pony we had our first U-Turn, but it was smooth sailing to Birdwood after that. Arriving at a local bakery for coffee and sweets in Birdwood, where we ended our cruise. Thanks to all who attended.

Date: 08 Oct 2016

Location: Ultra Fast Karts

On Saturday October 8th, we had perfect weather for this meet up at Ultra Fast Karts Pooraka. Ten drivers took to the track for the annual FPV & XR Car Club Go Kart Grand Prix with the format being 10 laps practice and 3 x 10 lap races.

There was high intensity racing with quite a few battles at different stages, resulting in some spin-outs. Overall everyone had a great time, it was especially exciting for those members who have not been go karting before.

After all the races had finished the lap times were calculated to find our overall winners. First place went to Declan, Second was Connor and Third place was Brett, making the Moseley's the family to beat next year!

Further results are as follows: 4th Corey, 5th Patrick, 6th Matt, 7th Naomi, 8th Ben, 9th Nick and Brenton in 10th place.

Date: 18 Sep 2016

Location: Bonython Park, Adelaide

The annual All Ford Day SA is the club's biggest event of the year. As part of the organising committee there are a lot of long hours and hard work put in by the volunteers to ensure the day is a success.

With this year marking the end of Ford manufacturing in Australia, the 2016 All Ford Day SA Team set out to make this year extra special. With a change of date and venue, to bring the event closer to the city, the team were also able to pull together a special display of every model Falcon manufactured in Australia from the XK through to the current model, the FG X.

Despite some wet weather (in the lead up and on the day), the event went well with more than 350 cars entered and over 1200 additional spectators coming. For our club, we had a great turnout of cars and also individual success for a number of our members, congrats Sean, Trevor, Sue and John.

Thank you to everyone that helped makes this day a great success. We are all looking forward to next year!

Date: 28 Aug 2016

Location: Pt Elliot

Meeting at Mile End Homemaker Center we had a small group of 5 cars including new members Corey and Cara on their first cruise; we grabbed a quick coffee before setting off to Pt Elliot's Encounter Bay to try and spot a whale or two.

Once we arrived we were very lucky to see a mum and calf not too far out from shore playing and rolling around, it was really great to see as there were some members that had never seen them in person.

After an hour or so we decided to drive to our lunch destination in Victor Harbor where we all enjoyed a lovely lunch. Sue and her mother in law met us there and we all had a great meal.

After taking a different way home we stopped in at Mt Barker to have a coffee at McDonalds and from there we said our farewells.

Date: 20 Aug 2016

Location: Elizabeth Football Club

Our first club quiz night was held on the 20th August. The evening was a huge success and promises to be a great annual event for the club.

This year the Quiz Night was held at the Elizabeth Football Club with the venue and manager Pat welcoming us, making sure that everyone was well looked after throughout the evening. It was a great venue; we look forward to returning next year, thanks again to Brett and Robyn for organising this with Pat and the footy Club.

It was a full house with 120 people in attendance; everyone was in high spirits and keen to show us their smarts, some more than others.

We had a fantastic Quiz Master, Michael, to conduct the evening. Michael was an experienced Quiz Master, having won on the Chaser, he did an exceptional job keeping everyone entertained and on task.

We had so many donations from everyone, thank you to those that supported the night.

One of the things that really made the night a huge success was the hard work from Helen our Treasurer who expertly wrapped all the prizes, three tables full. Helen spent hours making sure everything was presented beautifully and handed out all the prizes to the winners.

One of the standout moments of the evening was the silent auction. We had some wonderful Olympic collectables kindly donated by our very own Brenton Watkins. These items really boosted our fundraising and the club cannot thank Brenton enough for his generosity.

It was a great evening with fun had by all that attended. The club is now excited for the next quiz night!

Date: 24 Jul 2016

Location: Clarendon

Despite the day starting with some terrible weather, the club had a big turnout for this year's winter warmer cruise. After heavy rain in the morning, we had a last minute route change but still enjoyed a good drive through the Adelaide Hills before getting to our lunch venue, the Royal Oak Hotel Clarendon.

After a great winter lunch by the fire, we set off again for a short drive for hot chocolate and sweets, before heading home. The drive home proved anything but boring with our President getting a flat tyre and a small hailstorm passing over, luckily there was no damage to anyone's cars.

Even with the bad weather everyone had an enjoyable day and a delicious lunch.

Date: 09 Jul 2016

Location: Elizabeth Bowland

We met up at Bunnings to head to Elizabeth Bowland on a cold and wet Saturday night for our annual C.A.C.H.E. vs. FPV & XR Car Club bowl off. After a great bowling night C.A.C.H.E Car Club won the 2016 trophy with C.A.C.H.E member also winning the highest score. Our very own Kaytlin won the children's trophy, well done to all who came along; it was a great night again.

Date: 12 Jun 2016

Location: Kadina

Some of the club left to go to Moonta Bay Cabins on Friday night, and after arriving Robyn cooked a delicious tea. On Saturday most washed and cleaned cars before enjoying a club BBQ dinner. On Sunday we all travelled to Kadina for the car show, here we were joined by a couple of additional members who came across for the day. Overall we had 17 cars on display. Brett won a Trophy for Best V8 and our Club was runner-up for Best Club Display. After the show we all enjoyed a dinner out in Port Hughes, before heading home on Monday.

Date: 22 May 2016

Location: Hahndorf

Meeting at Tea Tree Plaza, 4 cars departed on a windy cruise through the hills, dodging dirt roads (thanks Siri), and eventually arriving at Hahndorf. Here the group enjoyed a fantastic brunch at Haus. Following brunch we walked down the main street, having a look at some stores, smelling candles and sampling fudge and ice cream. From there we travelled the short distance to Beerenberg where we purchased some goodies. As we were walking back to the cars the heavens opened up and the rain started, making for a careful drive home along the freeway.

Date: 01 May 2016

Location: Seppeltsfield Winery

A small group of 5 cars met at Elizabeth City Centre for the mid morning cruise. We set off on an hour and a half drive through the hills. Passing through some picturesque towns including Mt Pleasant and Angaston. After a U-Turn and a close encounter with a kangaroo we arrived at Seppeltsfield. We got to share picnic lunch with some local kookaburras, tasted some wine and wandered the grounds. Some even partook in some football and a spot of bocce.

Date: 30 Apr 2016

Location: Churchill Centre

The monthly Churchill Mega Meet has quickly become one of Adelaide's Biggest and most well known car meets. We met at Parafield Big Bucket Carwash, and from there we went on a quick cruise up the Port River Expressway and over the South Road overpass. We spent the night looking at some of Adelaide's coolest cars. Unfortunately the weather was not on our side. It was wet cold and windy. So numbers were well down. It was still a good night and we got to see some cool cars that don't normally come out.

Thanks to everyone that attended.

Date: 09 Apr 2016

Location: The Big Rocking Horse

On a clear, beautiful Saturday in April, 6 of the club's cars headed out towards the Adelaide Hills from Tea Tree Plaza. Following the windy roads up through the hills to their destination at The Big Rocking Horse and Toy Factory in Gumeracha. Here they stopped to enjoy a relaxing afternoon picnic and great company. Some new potential members, Kylie, Peter and their daughter Piper joined our members on this cruise. The day was enjoyed by all that attended.

Date: 27 Mar 2016

Location: Thorndan Park

The annual Easter cruise is always a favourite with the club. This family
oriented cruise allows the club members to bring along all the children and
grandchildren to a social picnic in the park. This year 17 cars headed to
Thorndon Park where Kate, Deb, Trevor and Helen where busy setting up
and cooking everyone a fantastic BBQ breakfast.
Throughout the morning the kids were lucky enough to meet the Easter
Bunny, and enjoyed an exciting Easter egg hunt. Everyone enjoyed the great
BBQ breakfast, followed by some tasty Easter treats. Overall, it was another
great day to celebrate and enjoy with friends and family.

Date: 19 Mar 2016

Location: Morphett Vale Football Oval

An early start for this one, as is the case for most show and shines, saw 12 cars depart
Castle Plaza for a short drive up to Morphett Vale Football Oval for this annual event.
When we arrived everyone was keen and pitched in to make the club setup quick and
easy. Once set up everyone got to it, detailing engine bays, vacuuming carpets and all
things involved with making the cars look their best.
There was never a dull moment at this show, with the oval being full of so many
different and unique vehicles to look at, it makes the day go quickly when there is so
much to look at.
Thanks to the supporters who came up during the day, it's always nice to see members
make the trek to the event even if they have not entered. A big congratulations to Sue
and Black Betty for making the Top 15 New Age, an awesome achievement!

Date: 13 Mar 2016

Location: Hazelwood Park

We met at Bunnings Parafield before heading off to Burnside
where we stopped for a family picnic lunch at Hazlewood
Park. It was a lovely warm day and when we arrived it
looked as though we might struggle to get a park. It didn't
take us long and then we headed off to find a nice quiet shady
spot. We all set up our chairs and prepared our lunches. It
was nice sitting relaxing in such a nice park chatting and
watching all the people come and go. We set the totem tennis
up and some of us had a hit, some of us didn't actually hit the
ball but had fun trying.
We had some new prospective members join us on the cruise,
and we were surprised to find out that they had been
members years ago. It was nice for some of our longer
standing members to reminisce about the early days in the
club. The day went well and everyone said their goodbyes at
the park before going their separate ways and heading home.

Date: 21 Feb 2016

Location: Waurn Ponds, Geelong

17 cars met at Frewville at 5.30am for a 6.00am departure. We travelled straight through to Keith where
we stopped at the bakery for breakfast and to top up some tanks. After leaving Keith we drove on to
Penola where it began to rain. We had a short stop at Penola then ventured on to Hamilton where we all
stopped for lunch. Unfortunately the rain didn't leave us and we must say that the state of the roads left
a lot to be desired. From Hamilton we drove to Geelong where we had planned to have pizzas for
dinner, but due to the rainy weather we decided to eat out and we enjoyed a nice meal at the Fyansford
Hotel. Saturday was a "free" day for car cleaning and polishing; luckily the rain had passed so everyone
was happy. That night we all gathered at the shelter in the caravan park and enjoyed a great get together
with a barbecue supplied by the Club.


Sunday morning we met at the front gate at 7am and it was off to the Kiwanis All Ford Day at Waurn
Ponds. When we arrived it was "all hands on deck" to set up the marquees and display, then onto
cleaning and polishing - again! Many thanks to everyone for their help in setting up! The day was a
HUGE success with over 900 cars attending and the trophy presentation was even better with Sean
Malone and Judy Geier taking out 1st and 2nd trophies respectively in their category and Brett Moseley
won 2nd place in his category. A great achievement indeed considering the number of cars judged! Well
done to the three of you!


Sunday night we enjoyed ourselves with a dinner at the Belmont Hotel before leaving the park on
Monday morning. Monday saw the group leave in their respective ways and head for Adelaide. Some
chose to stay longer in Geelong, while others went to Ballarat for breakfast at the Pancake Kitchen before
continuing their journeys.


All in all a wonderful weekend was had by all. We would like to thank each and every one of you for
making the weekend a great success!


Cheers, Peter & Helen Wadham.

Date: 07 Feb 2016

Location: Adelaide

On a clear Sunday morning the group set off from Bunnings Munno Para for a cruise to a mystery
destination. After a short cruise through the western suburbs of Adelaide, we found ourselves
driving along the beach towards one of Adelaide's newer attractions, Mega Adventure's SkyMate
structure. We pulled in to have a look and watch some adventurous people climb the heights of
the structure exploring the different activities as they went. After checking out the park and its
attractions, we proceeded back towards the beach where we stopped and enjoyed our picnic
lunches. Overall, it was a good day and was well enjoyed by those who came.

Date: 31 Jan 2016

Location: McLaren Vale

10 Cars met at Castle Plaza for a mid morning cruise through the picturesque hills to McLaren Vale for an
afternoon of wine tasting and lunch on the lawns. The first winery we visited was Parri Estate, tastings
took place and everyone had a chance to stretch their legs. Then it was off to Rosemount Estate where a
picnic lunch was enjoyed by everyone, and even a game or two of bocce took place. The last stop for the
afternoon was Fox Creek Wines. Sitting outside on the lovely veranda having tastings was a great way to
finish the day.

Date: 16 Jan 2016

Location: Adelaide Hills

This cruise really turned into a cruise with a difference. The cruise was well attended, with a potential new member joining us, we had perfect weather and the later meeting time was a nice change. We departed Munno Para and headed up through Craigmore and in to the hills. It wasn't long before Daniel lived up to his reputation of being the U-turn king, missing a turn off. Some of us went left and some of us went right, making things very interesting for a little while. Being the skilled drivers that we are it didn't take long for everyone to re-group and head off in the right direction. We continued on through the hills until we finally arrived at a private property in Piccadilly where our host was waiting to greet us.

Once we all parked we were shown around, then everyone settled in and prepared their picnic lunches in the shade of the small pine tree forest. Our host had archery set up for people to try and was happy to show anyone interested how to use a compound bow, several of the guys couldn't wait to have a go. We actually had a really skilled archer amongst us, and we didn't even know, Brenton showed everyone how it should be done. It was a very relaxing and enjoyable afternoon in a great location with many keen to visit again.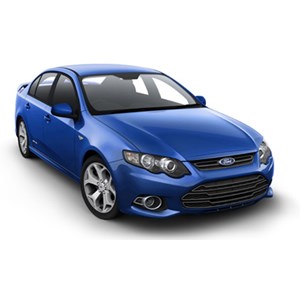 FG XR6 & XR8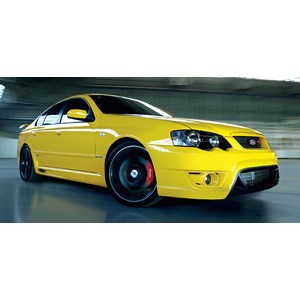 F6 Typhoon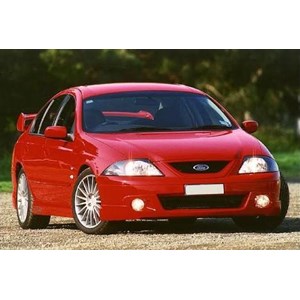 TE50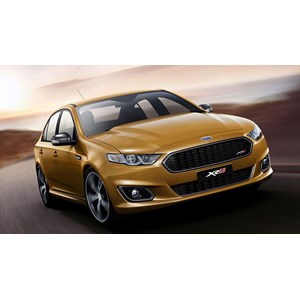 FGX XR8 & XR6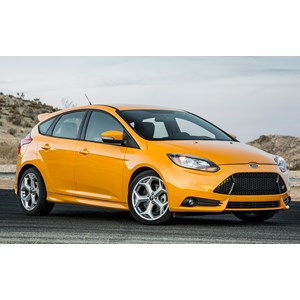 Focus ST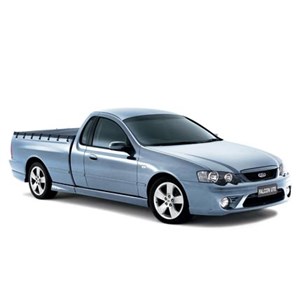 BA/BF XR6/XR8 UTE
FPV BF GT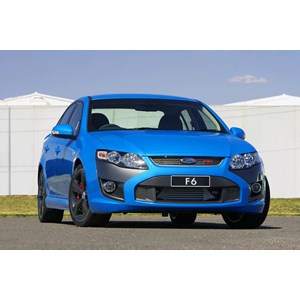 FPV FG F6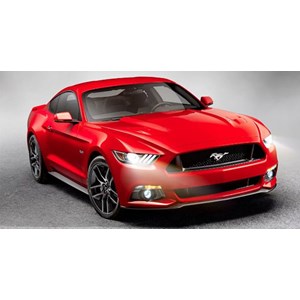 Mustang GT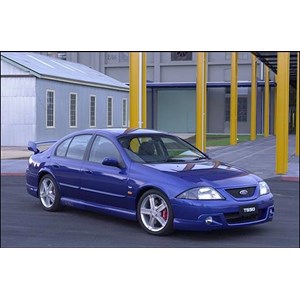 TS50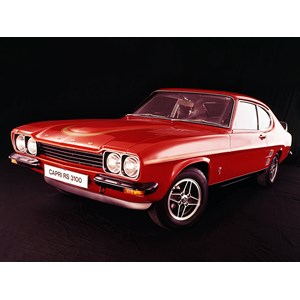 Capri RS3100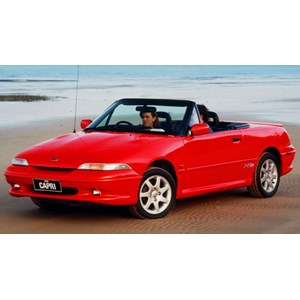 Capri Clubsprint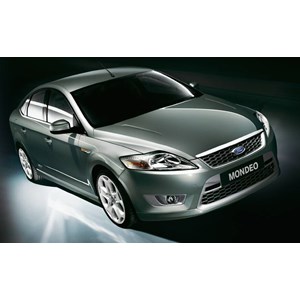 Mondeo XR5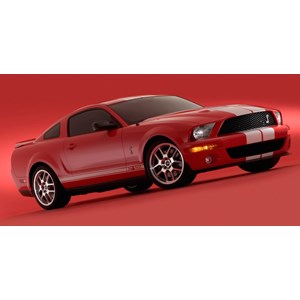 Mustang 2006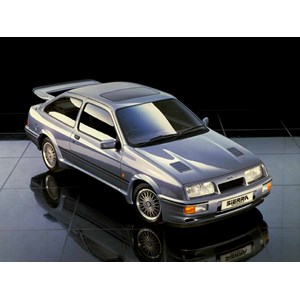 Sierra RS Cosworth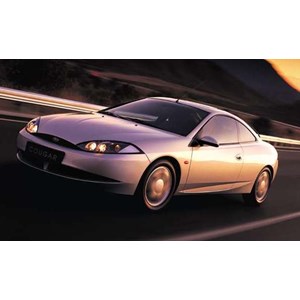 Cougar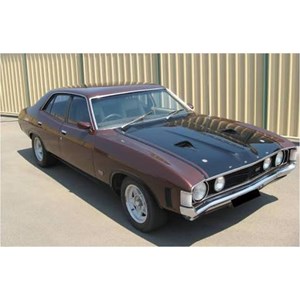 XA GT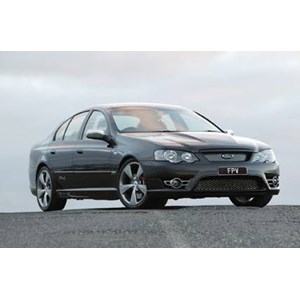 Force 6 & 8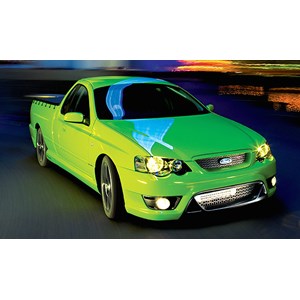 F6 Tornado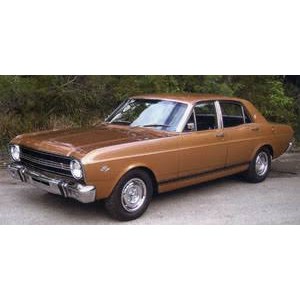 XR GT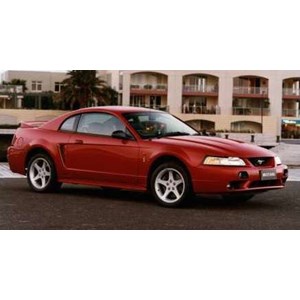 Mustang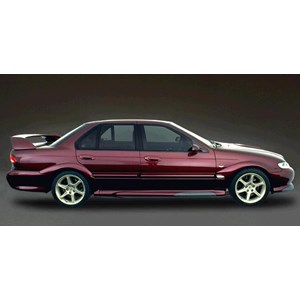 EL GT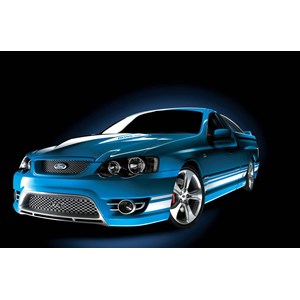 FPV BF Pursuit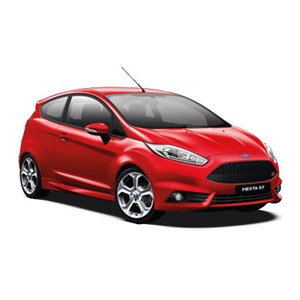 Fiesta ST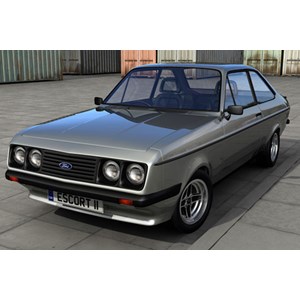 Escort RS2000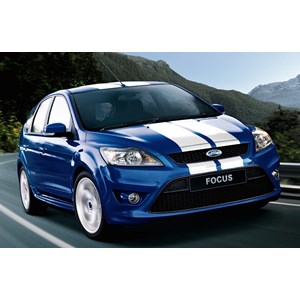 Focus XR5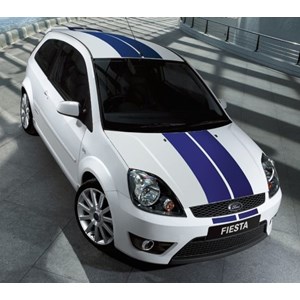 Fiesta XR4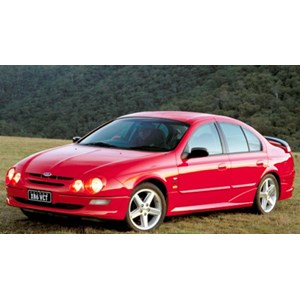 AU XR6 & XR8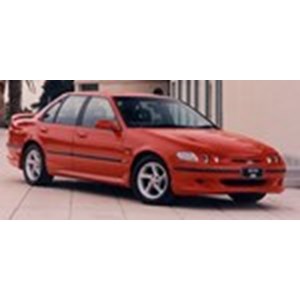 EL XR8 & XR6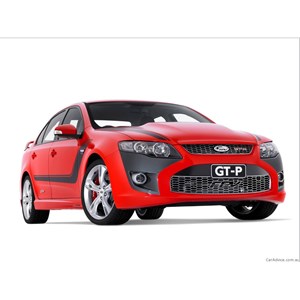 FPV FG GT & GTP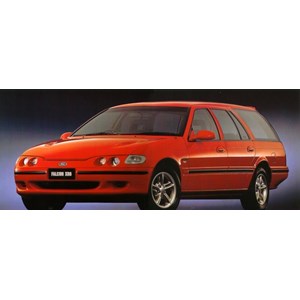 EF XR6 Wagon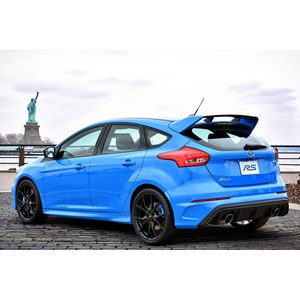 Focus RS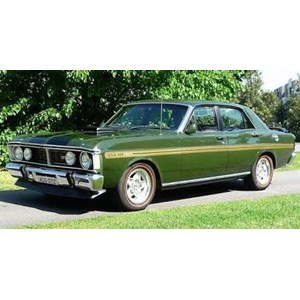 XY GT