2015 has been another exciting and action packed year for the club!
Please see the below past events for highlights and photos from each event that the club has held this year.
You can also review our past newsletters for stories on the events we have enjoyed so far this year:
~ Just Cruising - July 2015 ~ Just Cruising - Sep 2015 ~ Just Cruising - Dec 2015 ~
Date: 20 Dec 2015

Location: North Adelaide

The club members all arrived at the meeting point at Apex Park in Gawler. Here we enjoyed some of the delicious treats prepared by some of our club members and talked the evening away before the sun set. After the sun went down were hopped in our cars and began the Christmas Lights Cruise. Heading north to Hewitt, we were all excited and impressed with the spectacular lights displays. We continued through Hewitt, Angle Vale and onto Andrews Farm viewing many great lights displays. The club ended the cruise at George and Judy's place for some more coffee and cake before all heading home.

Date: 06 Dec 2015

Location: Mount Osmond

We had a good turn out for our end of year Christmas Luncheon, we gathered at Keswick in the Le Cornu's carpark. We had a potential new member come to meet us all, which was great. Although it was quite hot everyone was in good spirits and showed off their Xmas hats, antlers, bells and all. We headed off, winding our way up Cross Rd and towards Mount Osmond where the President maintained his record for u-turns. The Mount Osmond Golf Club is a little tricky to find if you haven't been there before but Trevor and Deb our newest members saved the day and lead us straight there.

On our arrival we went straight in out of the heat and enjoyed drinks in the lovely Adelaide Room. It didn't take long before our Chef was set up and carving our delectable roast meats. They certainly didn't scrimp; several servings were in order for most. The desserts were very nice even including an impressive cheese and fruit platter. While everyone ate and chatted the President handed out the Christmas gifts and the kids entertained us by dancing and playing the piano. Overall it was a lovely venue and great afternoon for all that attended.

Date: 22 Nov 2015

Location: Riverland, SA

It was a perfect day for a cruise; we had a total of 8 cars meet at Bunnings Munno Para before heading out through the hills via Kersbrook and Birdwood. We continued down through Tungkillo before reaching Mannum. It was a usual busy Saturday in Mannum, and after a couple of trips on the ferry across the river we headed to Sturt Reserve along the rivers edge for a picnic lunch. Here we set up our chairs and esky's to enjoy the scenery and the wildlife that came to visit during our lunch.

There was also another group of car enthusiasts there with a mix of old school Torana's taking a break. Several had a chat about our cars and shared their journey of restoring their beasts. It was a relaxing afternoon listening to the Proud Mary Riverboat chugging along with their passengers giving us a friendly wave as they past by.

After lunch we decided to make a move and headed off towards Mt Barker for one last stop at Millies Bakery, where the smell of freshly brewed coffee really hit the spot. All in all a good day out was had by all.

Date: 08 Nov 2015

Location: Gumeracha Oval

It was an early start with club members meeting at the Tea Tree Plaza before departing for the Gumeracha oval for the 2015 Show N Shine. Everyone was in high spirits looking forward to a fun day. We arrived at 8 o'clock and were greeted at the gate by the organisers who directed us to our allocated spot.

It didn't take long for everyone to swing into action and start putting up the club Marquee and arranging the cars for the display. Everyone pitched in and helped, making the whole process much easier and quicker. Of course there were a few who spent a lot more quality time on their cars polishing and detailing than others but all the cars looked amazing.

By 10am we were all set up and enjoying a well-earned break. We sat, had a drink, surveyed the view and checked out the cars as they came in to take up their spots. The old school and new age cars slowly filled the oval with the general public young and old coming in at 10am.

The whole day was relaxed and stress free, the organisers did the rounds speaking to all participants and organising for the key people to come up to the microphone at 2pm to have a chat. Our President tried to hide behind the tent but we soon pushed him out and pointed him in the right direction. He did well, chatted about what our club has to offer and we even managed to get a brief mention in about the 2016 All Ford Day event. It was quite interesting listening to people talk about their cars and clubs.

Because it was so hot most of us made the most of our wonderful marquee soaking up the atmosphere from our deck chairs in the shade. By mid afternoon the heat was starting to really take its toll and we were all ready to pack up and hit the road, the presentations couldn't start quick enough. Unfortunately we didn't win anything this year but it wasn't from a lack of effort that everyone put in.

Well done to everyone involved on the day!

Date: 11 Oct 2015

Early morning start to set up at the Hadwen house for our club Bathurst party, with many of the club members arriving for breakfast before the race started. For lunch everyone brought shared salads and meat, Lauren even made the most amazing desserts. Ford may not have won but the day was amazing. Thank you for all that helped on the day.

Date: 10 Oct 2015

Location: Ultra Fast Karts

On Saturday 10th October we had 8 teams of 2 take to the track in the first FPV & XR Car Club Go Kart Grand Prix. After a 10-minute training run down, the participants got into their teams and took to the track.

Pit lane was very busy at the first driver change and the race was competed at a very high level, resulting in many sore muscles afterwards.

In first place were Michael and Andrew D, second Sean and Declan followed in third place by Daniel and Darren S. Our only female driver, Thea did the ladies proud by coming in fourth with Patrick as her co driver.

Date: 27 Sep 2015

Location: Victor Harbour

Nine cars met at Castle Plaza on a nice sunny morning to head down to Victor Harbor for the Rock and Roll Festival. With everyone happy and excited to head off, some even in full swing dress and looking amazing, the cruise set off. The drive down to Victor saw some beautiful scenery and great windy roads. Once at the Rock and Roll Festival we all went our own ways to check out all the beautiful cars and stalls before meeting up for lunch at Hotel Victor. Returning to Adelaide via ocean roads saw views that were so spectacular they were breath taking. A final quick stop for coffee had us all tired and happy after an amazing day out.

Date: 12 Sep 2015

Location: Barossa

On a clear and beautiful spring day the club met at Bunning's for a cruise up to the Barossa Farmers Market. Once we reached our destination we were able to wander and explore all of the delicious options and fresh produce that the markets had to offer. While exploring the members all picked up some tasty food, which we then took with us to a picnic spot down the road in Tanunda and enjoyed our lunch. Here we were able to relax and enjoy the day, with some members also playing some football. From here we packed up and headed to the New Tanunda Bakery for ice cream and coffee before heading home.

Date: 22 Aug 2015

Location: Berri, SA

A sunny Friday afternoon saw 7 cars meet up at Bunning's ready head up to Berri for the Riverland Auto Lifestyle Expo Show and Shine. After arriving in Berri and checking into our accommodation at the Berri Resort the club went to the Show and Shine venue to setup ready for Saturday's show. The event this year was held at an indoor venue and allowed for pre- show setup the night before making it a lot easier on the day of the show and shine.

On the Saturday the club was also joined by a few more members that were unable make the cruise on the Friday. All members had a great day, with 4 of our cars going on the Dyno and pulling good numbers as well. To cap the day off the club was awarded the trophy for Best Club Display. Overall, it was a great relaxing weekend and our members are already looking forward to next year's event.

Date: 15 Aug 2015

Location: Adelaide

A small group of members met at Regency Park where they got ready for an exciting drive around the North West of Adelaide. The cars set off to decipher all of their clues which would take them to well known sites around the city including the Drive-In, Ikea, Krispy Kreme, Bunning's and Port Adelaide. After finishing their clues the members all met at Largs Bay pier to catch up on the day's adventures, enjoy a well-earned lunch and to determine the winner.

Date: 01 Aug 2015

Location: Barossa Bowland

For this year's annual bowling competition between the FPV & XR Car Club and the C.A.C.H.E Club, 8 Ford's and 5 Holden's set off towards the Barossa on a rainy Saturday afternoon. After a wet cruise up through the hills to Barossa Bowland both clubs were excited about the fun afternoon of bowling and mini golf that had been planned. Once there we began the fun with 18 holes of putt putt, won by Wayne from FPV & XR Car Club, and then followed up with 2 fantastic rounds of bowling.

It was an evening of fun and lots of laughter and in the end it was another win for the Fords with the Sean from FPV & XR Car Club the overall winner. Again another great event that was enjoyed by all, bring on next year!

Date: 28 Jul 2015

Location: autObarn Gilles Plains

The members found our recent Trade Night at autObarn Gilles Plains to be very informative with both the Meguirs rep and the Liqui Moly rep talking us through all their motor oils, additives and car care products. Once the demonstrations and question time was over Troy and the autObarn team gave everyone the opportunity to do a bit of shopping. As usual we were all looked after very well with the autObarn team offering great discounts on all products across the store. They also held a raffle on the night with three lucky members winning some fantastic prizes. We know the winners were extremely happy with their prizes because they were grinning from ear to ear. A big thank you to Troy and his team, we really appreciate the time taken to organise these trade nights and we are especially grateful for the discounts offered. If a member needs any assistance with car accessories or car care products please consider calling into the Gilles Plains store and speak with Troy or any of the team.

Date: 18 Jul 2015

Location: Mick O'Sheas Irish Pub

10 Cars came along to the Christmas in July cruise (some opting to meet at the venue). Meeting at Le Cornus we took a leisurely drive up South Road to Mick O'Sheas Irish Pub. Crackers were cracked; jokes were told and most put on their Chrissy hats. Christmas Lunch was served as we sat in front of the open fire. Everyone thoroughly enjoyed the meal and the antics of the afternoon.

Date: 04 Jul 2015

The annual Harri's Walk with Wings proved yet again to be a great day out for a good cause. After an early morning start the club met up with the walkers at the morning tea pit stop. From here we continued along Port Wakefield Road, setting up pit stops along the way to provide the walkers with much needed rest stops. With everyone pitching in for whatever was needed from cakes and coffee, to a bbq lunch, this event is a true reflection of the great people we have in our club and their willingness to help a good cause. Well done to the organisers, Lee, Tony and all those involved for helping support and raise much needed funds to help with the fight against SIDS.

Date: 27 Jun 2015

An early start for this cruise saw 17 cars take part with a drive of two and a half hours to our final destination. A cold morning of 3 degrees saw a scenic drive to Clare and beyond with frost filled fields everywhere. We enjoyed a brief stop at the Clare Rise Bakery, just before Clare, for coffee (pies for some) and yummy cakes, the heaters were on for us and everyone enjoyed this wonderful bakery.

We then proceeded through Clare on towards Laura with beautiful scenery greeting us again and some kangaroos making an appearance too. We arrived at the Golden North Factory and were met by the Operations Manager Rick who then lead us on a tour of the factory, including the freezer which at minus 20 degrees was cold enough to leave icicles on your face. At the end of the tour we were all treated to a Giant Twin or two for those hungry enough.

A quick five-minute drive saw us at the Laura Hotel for lunch welcomed by hosts Luke and Georgina, here everyone had an awesome meal, even the hungriest left full. After lunch we started the drive home, including a brief stop at Auburn for some yummy cookies, before continuing on and making our way home.

Date: 24 Jun 2015

KPM Motorsport Adelaide invited the club to a special trade evening. The event included a tour of the local factory were KPM parts are manufactured here in Adelaide. The evening also included a private viewing of the latest 2015 Ford Mustang that had just arrived from America.

With many of our club members frequent customers of KPM it was an interesting and educational night for all to see how KPM makes the parts that have been installed in our cars.

Date: 23 Jun 2015

With the upcoming release of the new Ford Mustang in Australia Maughan Thiem Ford in conjunction with KPM Motorsport invited associated clubs to a special preview of the current 2015 USA model Mustang.

The evening allowed members to get their first look at a new Mustang that is very similar to the one that is soon to be released to Australia in 2016.

Date: 13 Jun 2015

A mid morning start saw 9 cars cruise through Chain of Ponds, Mt Barker and ending up at Macclesfield. A lovely lunch was had at the Three Brothers Arms Hotel, with a welcoming open fire to warm us all up. On our way home, some windy roads saw some members enjoy the ride a bit more than others. A stop at Lobethal for coffee and cakes was welcomed by all. All had an enjoyable day.

Date: 24 May 2015

Location: Berri

A few members met for an early morning departure on what has so far been the longest cruise of the year. Set to cover over 500km that day, four club members set off from Munno Para and headed through the back roads towards Renmark and Berri.

After a short stop at Truro, the group enjoyed morning smoko at Waikerie before continuing through to Renmark and their final destination at the Berri riverfront. Here the group enjoyed the beautiful autumn weather and a relaxing picnic lunch before heading back to Adelaide.

Date: 19 May 2015

Location: Pedders Modbury

The club received a special invite to visit Paul, Jodie and the team at Pedders Suspension Modbury. This was a great opportunity for the club to visit the store to meet the team and experience what Pedders has to offer, specifically for the vehicles that many of the club members drive. The Pedders team ran through the key features of the Pedders Tech Check and Report.

This was followed by live demonstrations using club members' cars to identify key problem areas on the FG Falcons that the members can keep an eye out for on their own vehicles. Club members were also able to browse some specific suspension and brake components with one-on-one discussions with the Pedders team. To finish the night Pedders kindly gave away some great door prizes for some lucky club members.

Date: 16 May 2015

Location: Mainline Drive In

With great anticipation for the newly released Mad Max movie the club met at Gepps Cross for our quickest cruise yet. As the sun began to set we made our way around the corner and into the Drive-In to settle in before the movies started. True to the build up and hype Mad Max did not disappoint, with many great car chases throughout. While some members left after one movie others stayed to enjoy Pitch Perfect 2, making for a well-rounded evening for all club members to enjoy.

Date: 02 May 2015

Location: Barossa Valley

12 Cars joined host Brett for this cruise. Starting of at Munno Para we headed up through One Tree Hill, Kersbrook and Williamstown seeing firsthand the effects of the Christmas bushfires that ripped through the area. Lots of the trees were starting to bud bringing life back to the blackened area. Making our way through Lyndoch and Tanunda (some stopping for petrol on the way) we arrived at Gibson Winery where we unpacked and had a picnic lunch along with yummy biscuits (thanks Angie) and some very nice wine. The picnic grounds were very scenic and some even enjoyed a game of quoits.

After lunch we packed up and headed to our next stop; Chateau Dorrian. Tastings of sweet red, chocolate mead, spicy mead and buccaneer port (just to name a few) hit the spot! Off again, this time to Grant Burge where many purchased nice wines and port to enjoy later. Last stop was at Lyndoch German Bakery for Coffee (and cake) to finish off the day nicely.

Date: 19 Apr 2015

Location: Roseworthy Hotel

We had eight members attended a Show N Shine at the Roseworthy Hotel. This was only a small show held in the carpark, but was another enjoyable day out to show off our club and see some nice looking cars, as well as some 'shed finds'.

The weather was cool and overcast, but the rain held off. We warmed up with a counter meal in the pub for lunch, before returning to the cold to watch a few engine start-ups. This was another great chance for the club to be seen out and about.

Date: 06 Apr 2015

The annual Easter cruise is always a favourite with the club. This family oriented cruise allows the club members to bring along all the children and grandchildren to a social picnic in the park. The kids were lucky enough to meet the Easter Bunny, followed by an exciting Easter egg hunt.

While there was wet weather on the day this year, this did not damper the spirits, with smiles all round and a lot of excited kids running around. Everyone enjoyed the great BBQ breakfast, followed by some tasty Easter treats.

Date: 21 Mar 2015

Location: Morphett Vale Football Club

After a fantastic time at the 2014 Old Skool N New Age Show n Shine the club returned again this year for the 10th Anniversary show. This show continues to not disappoint with over 400 cars, bikes and boats all displayed on the day.

The club was also lucky enough to win 3 trophies on the day including the Top Club Display and Runner-up for Top Club.

Date: 08 Mar 2015

Location: Pioneer Park

After an exciting trip to the Geelong All Ford Day there was great excitement and anticipation surrounding the 2015 All Ford Day in Adelaide. As members of the club had been involved in the organisation of this event we knew that we were set for a great day and it did not disappoint. After starting the day with an early morning of setup and cleaning of the cars the club had one of the largest displays of all of the clubs at the event, and our biggest turnout of turnout of 23 cars that we have had for any of our club events so far this year!

The day continued to the impress with cars from all over South Australia, and even a few from interstate, making the trip out for this show. There was a good range of both old and new, showcasing some of the wide variety of Fords that have been made over the years.

The day was topped off as one our most successful, with the club and our members taking out the "Best Club Display" award and a total of 9 trophies all up, including a few 1 – 2's in several categories and the Blue Ribbon for the Best Car in Show!

Date: 26 Feb 2015

Location: Maughan Thiem Ford

The club was invited to join our Major Sponsor Maughan Thiem at the V8 Supercars Drivers visit. Club members were able to meet and get signatures from Ford drivers Mark Winterbottom and Chaz Mostert from the Pepsi Max PRA team, Dave Raynolds from The Bottle-O Racing team and Andre Heimgartner from Super Black Racing.

This was a great chance for members to hear from their favourite V8 Supercar drivers and get lots of goodies signed, along with some photos. Some members were even lucky enough to get their vehicles signed by Chaz and Frosty.

Date: 15 Feb 2015

Location: Geelong

With great anticipation from the previous year of planning and waiting, the club members met bright and early for the road trip across to Victoria for the Geelong All Ford Day. The 10 strong convoy had a relatively easy cruise across, except for some unexpected wet weather just before Geelong. After arriving in Geelong the club enjoyed a group dinner at the Freestones Roadhaven diner at Aireys Inlet on the Great Ocean Road, with a special treat in the form of a tour of their collection of great classic cars and memorabilia.

The Club then settled into the comfortable cabin accommodation, with a free day for exploring and car cleaning on Saturday, ready for the big event on Sunday.

The Sunday was a great day, with the club putting together an excellent display to represent the club. Two of our clubs members also won the runner-up trophy for their category with their 2013 Ford Focus ST.

Overall, a great long weekend trip away, with excitement and planning already starting for the 2016 event!

Date: 01 Feb 2015

Location: Pt Elliot

Now venturing towards the Southside of Adelaide, the club was able to enjoy a cruise along the highways and byways all the way to Port Elliot for a picnic lunch. The wet weather did not dampen the member's spirits, with the cruise continuing as planned and a very enjoyable day had by all.

Date: 18 Jan 2015

The President invited the club out on a leisurely cruise to Port Broughton on the York Peninsula. The cruise took the club up to Port Wakefield, stopping for a quick pit stop, and then cutting across the peninsula to Port Broughton via Bute. We stopped for lunch at the President's favourite spot on the waterfront. Members were then able to enjoy the great weather, relaxing and catching up with each other. Some of the club enjoyed their pre-packed picnics, while others enjoyed some of the local fish n chip cuisine. After lunch the club then retraced their steps back towards Adelaide before splitting off to head home in their respective directions.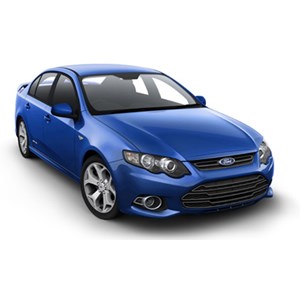 FG XR6 & XR8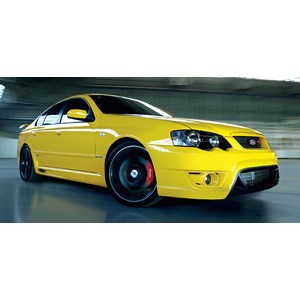 F6 Typhoon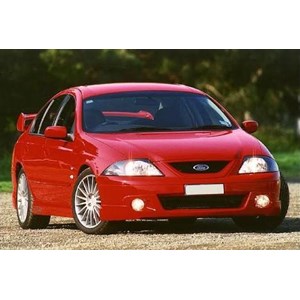 TE50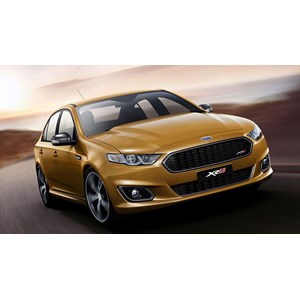 FGX XR8 & XR6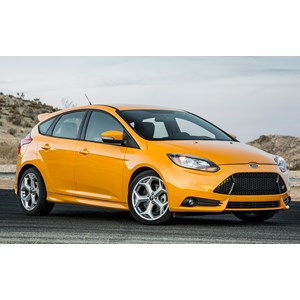 Focus ST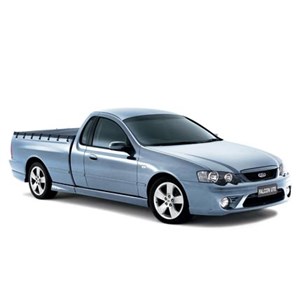 BA/BF XR6/XR8 UTE
FPV BF GT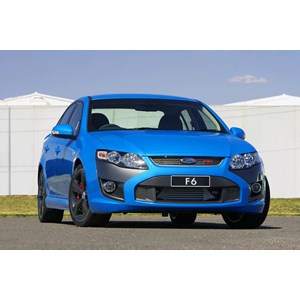 FPV FG F6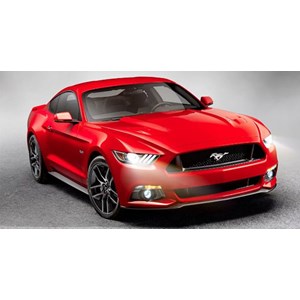 Mustang GT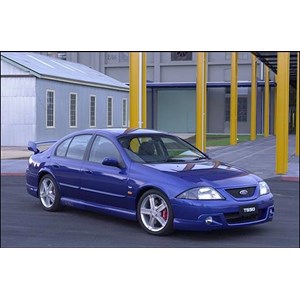 TS50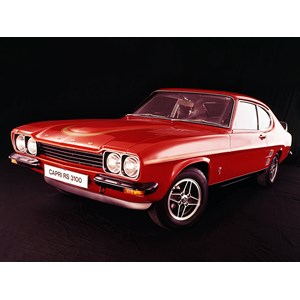 Capri RS3100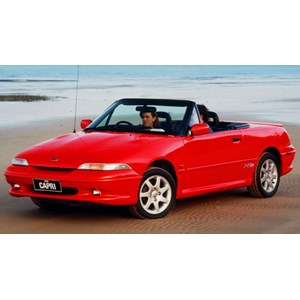 Capri Clubsprint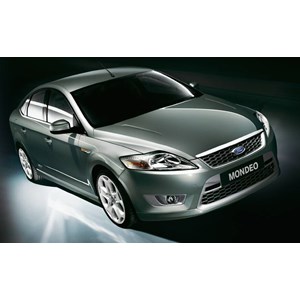 Mondeo XR5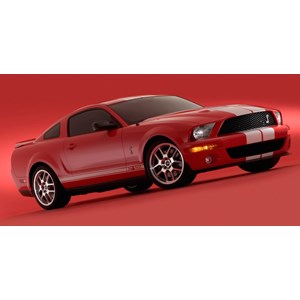 Mustang 2006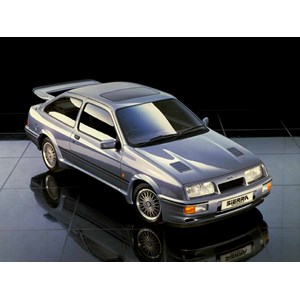 Sierra RS Cosworth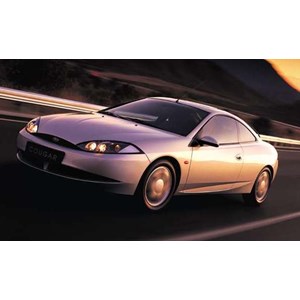 Cougar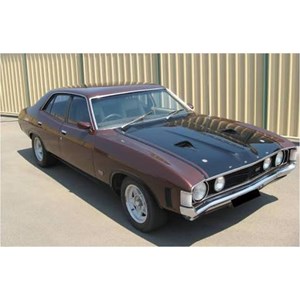 XA GT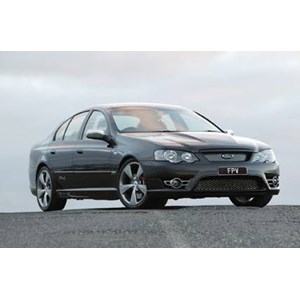 Force 6 & 8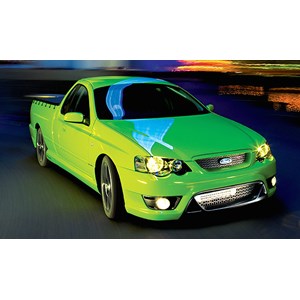 F6 Tornado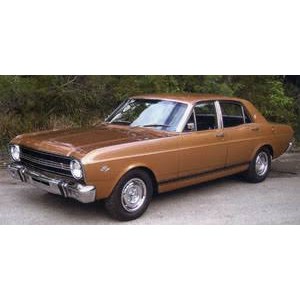 XR GT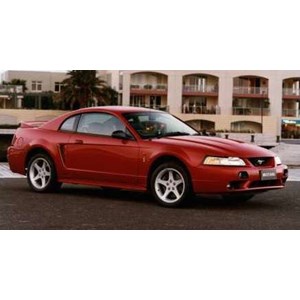 Mustang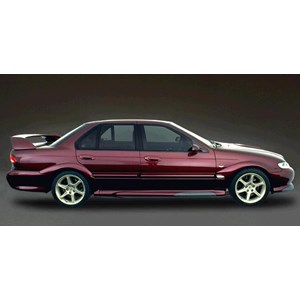 EL GT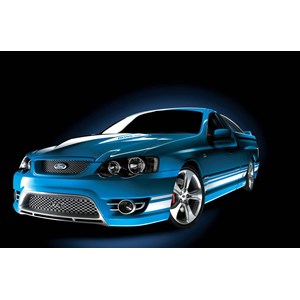 FPV BF Pursuit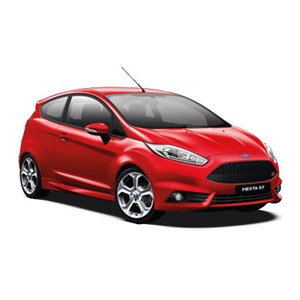 Fiesta ST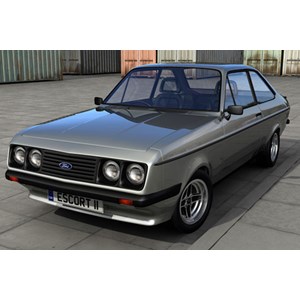 Escort RS2000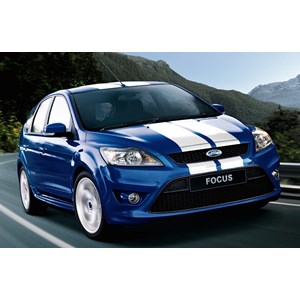 Focus XR5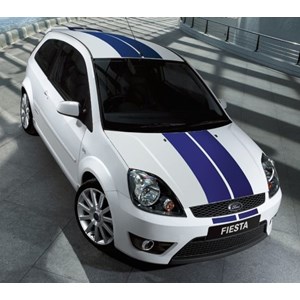 Fiesta XR4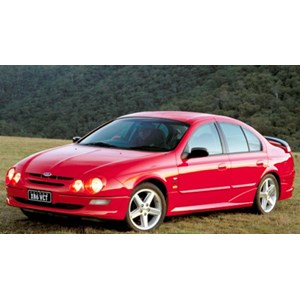 AU XR6 & XR8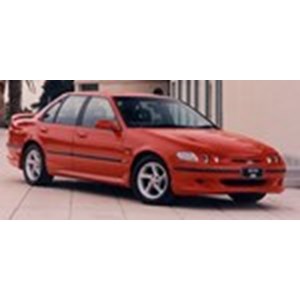 EL XR8 & XR6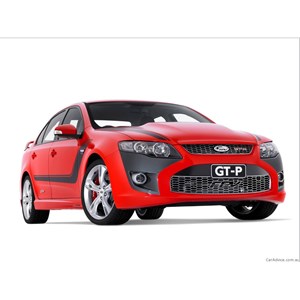 FPV FG GT & GTP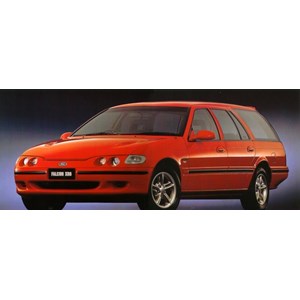 EF XR6 Wagon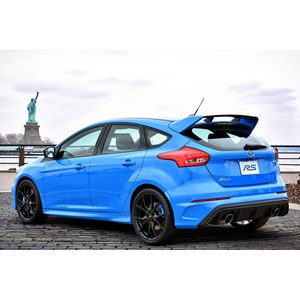 Focus RS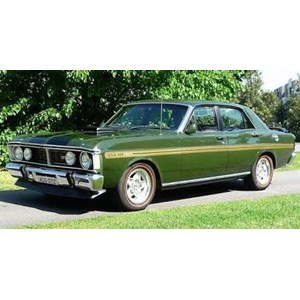 XY GT